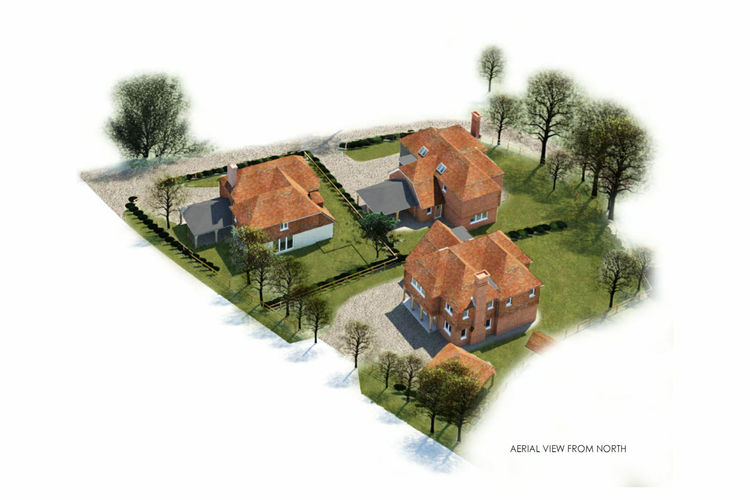 Featured Development
ALL SOLD OFF PLAN - KENTS OAK AWBRIDGE. A small development of two brand new homes and one fully refurbished home by English Developments renowned for superior build quality.
Winkworth is one of the largest estate agent networks in the UK with over 95 offices.
Land & New Homes is a key element of our business and an area of anticipated growth, given the substantial increase in the volume of land being made available for development.
Spanning the breadth of the country and with 58 offices across the capital, Winkworth continues to partner with developers and land owners in all types of schemes, however large or small they may be.
The Winkworth Land and New Homes team offers a full range of new build and development services including:
Having a network of over 95 offices, we can draw on expertise from our local office owners, which gives us an intimate knowledge of not only the area but also the market conditions, demographics and local politics. Unlike many estate agency networks, our offices are owned and run by local people pursuing their clients' interests and ensuring the best possible outcome of any transaction. Their local knowledge and expertise, combined with the technical knowledge of the Land and New Homes team, produces an unrivalled service.
Winkworth Land and New Homes offers a free initial assessment of your site from an established local planning consultant who specialises in your area to quickly establish whether your land has the potential for future development. If your land has the right attributes associated for development, Winkworth Land and New Homes can advise the next steps to releasing your lands true worth.
The Land and New Homes team has the ability to access a nationwide client base through Winkworth's network of 95+ offices and will be able to market your development far and wide prior to project completion and even project commencement to improve developer investment.
We are able to cater to our clients' requirements when marketing any project and offer extensive marketing and advertising programmes, whilst also having the ability to offer a discreet off-market sale by utilising our extensive network base. We will cater to your needs whilst always achieving best market value.
Please feel free to contact us for any initial marketing advice you may be after. We are exposed to the property market on a daily basis and are best placed to offer any marketing advice you may be looking for.
We have close links with companies offering CGI's and watercolour images and can ensure a swift turnaround whilst not compromising on quality or the ability to portray your development in its best light.
With over 95 offices nationwide, Winkworth Land & New Homes has a vast coverage of the market and can guarantee that any development opportunity will be seen by all active companies within the region covering your area.
Please explore our New Homes portfolio below
No matter how large or small the project, we offer a tailor made service to landowners after an initial free land appraisal along with planning, development, and marketing advice. By utilising our in-house expertise we can offer a complete residential land service to ensure you maximise the potential of your land.
We are constantly growing our wide network of landowners and developers, and work together with planning and architect consultants to broker the best possible outcome for our clients. If you have land that may have potential for development and are considering selling, please contact us as we would love to help you unlock the potential.